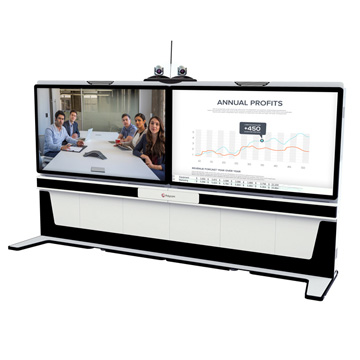 We're not gonna lie: searching for the right video conferencing solution can be a pretty intimidating process. Even seasoned IT vets do some hand-wringing when it comes time to implement a comprehensive room solution. Of course,
we're always here
to help you find just the right custom fit for your organization, but
Polycom
has recently introduced a new all-in-one video conferencing and collaboration solution that simplifies the purchasing and implementation process without sacrificing the innovation and quality we've come to expect from Polycom products.