CardsOnline is our cloud-based solution to design, produce, and manage cards across multiple locations.

Revolutionary ID System Built-In for Schools
Manage your student IDs hassle-free with our online system. Log in from any device and take control of your school's learning experience — no need to install or update software! Enjoy the freedom of managing your IDs from anywhere without any licensing limitations.
We ❤
keeping students safe!
With CardsOnline, you completely control your student data, no matter where you are. Our ID badge printer line offers a range of features, including single and dual-sided printing, bar codes that link to lunch and library accounts, card lamination, holographic images, mag stripes, and smart card technology. With on-demand ID badge printing, you can rest easy knowing your students are always safe and secure.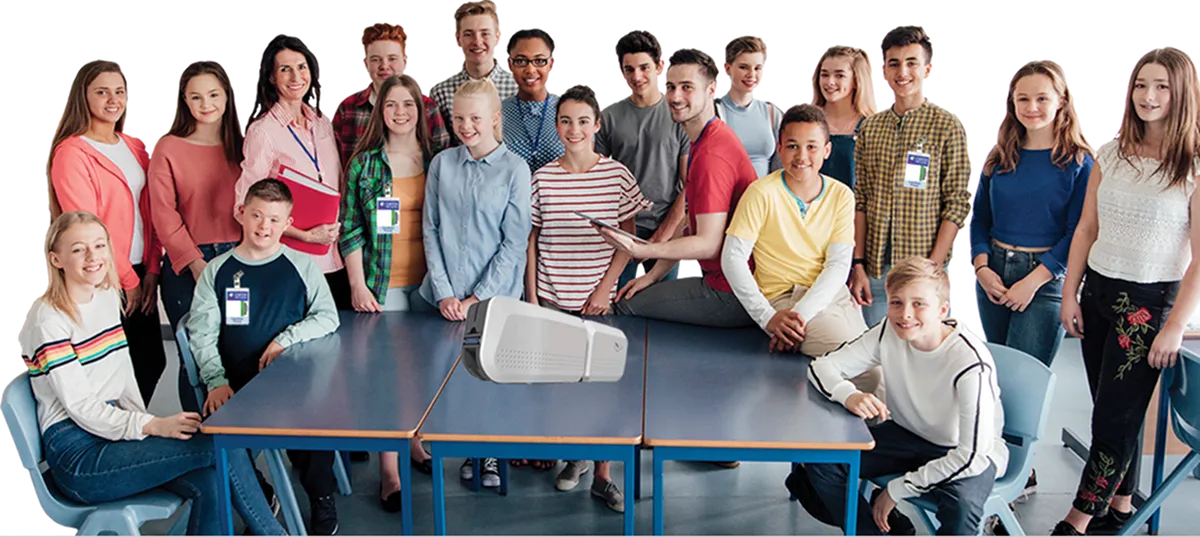 Step 1
Schedule a consult.
Step 2
Get a custom quote for your school.
Step 3
We provide full installation & training.
Our local technicians provide ongoing training and support as needed.
In One Safe Place, Available Anywhere You Need It
Take control of your student data with ease! Our secure online software allows you to log in and effortlessly snap student photos using your webcam or digital camera. Our cloud-based system is mobile-friendly and seamlessly integrates with any student information system. From tracking class schedules and extracurricular activities to managing transportation routes and medical information,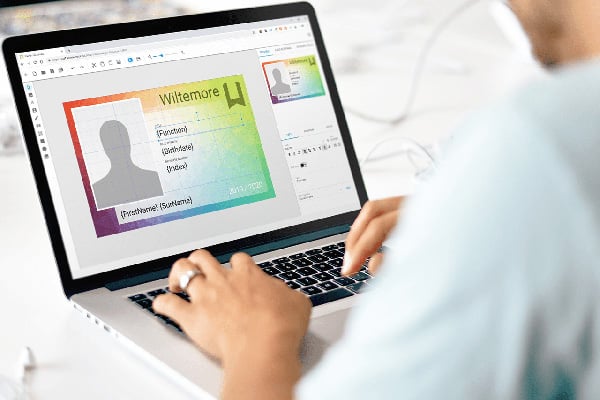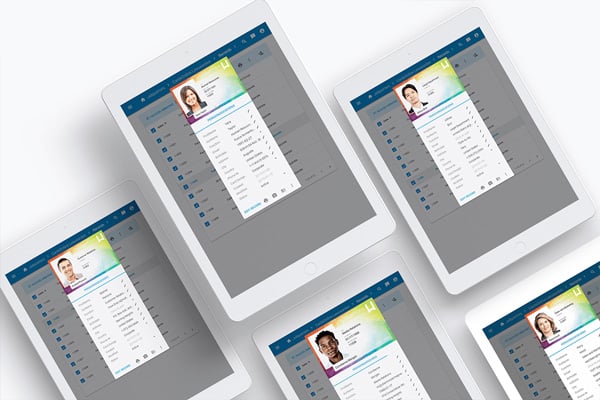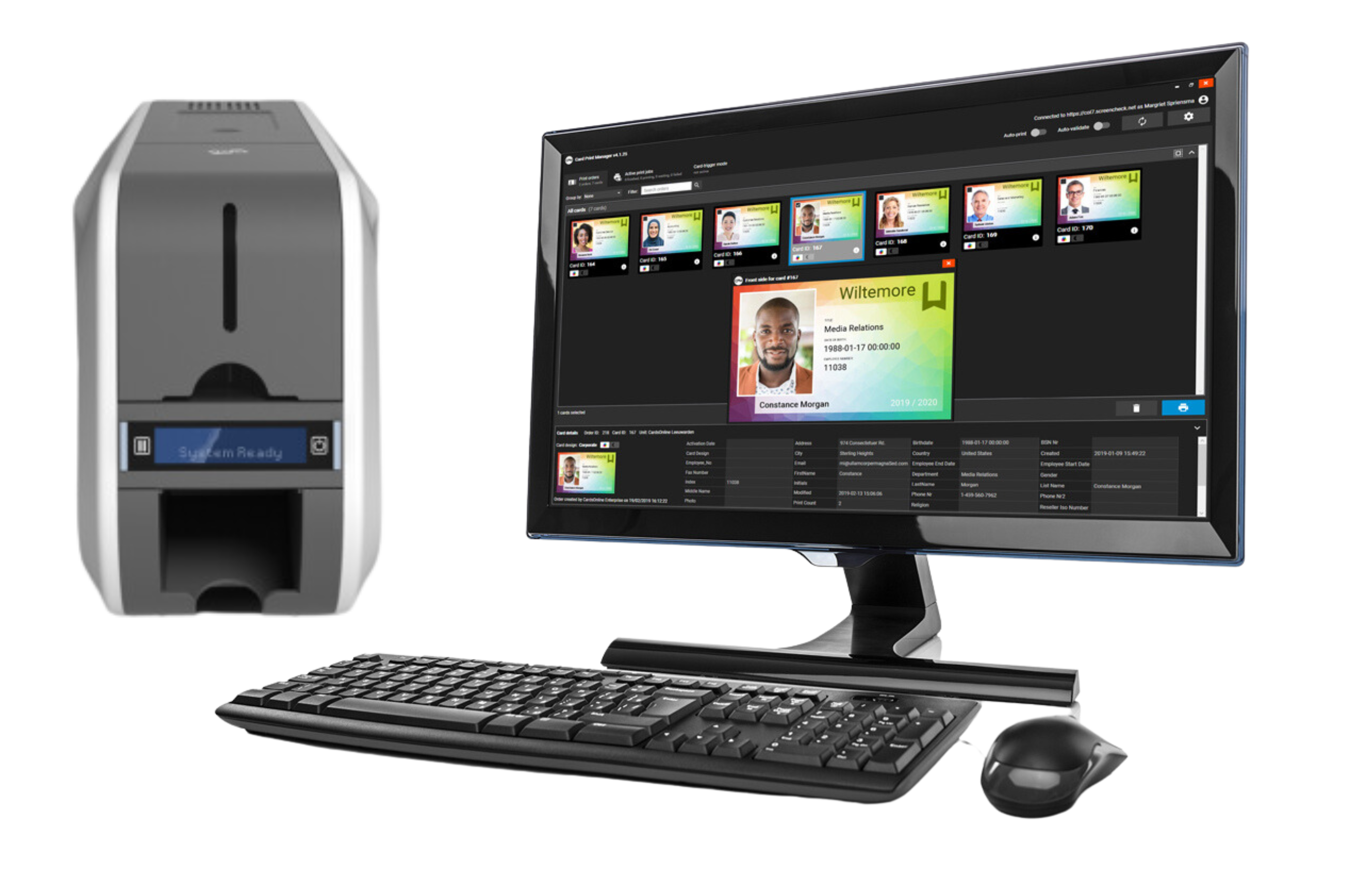 Online Card Design
Unleash your creativity with CardOnline's effortless Online Card Designer! Our intuitive tool allows you to design a professional card layout tailored to your unique style and preferences.
The possibilities are endless, with an array of shapes, images, placeholders, dynamic text, and logos at your fingertips. Save multiple designs and set up templates to use again and again across different locations.
Data & Card Management
With CardsOnline, managing cardholder data has never been easier! This efficient platform provides a comprehensive overview of all imported data, simplifying the process of managing and improving access for remote users.
Say goodbye to tedious tasks - with just a few clicks, you can reprint, block, and manage cards effortlessly.
Print Management
Revolutionize your printing process with the Card Print Manager - easily batch-print selected data records, directly encode them onto your cards and seamlessly support the printing process without any additional steps required in your production cycle.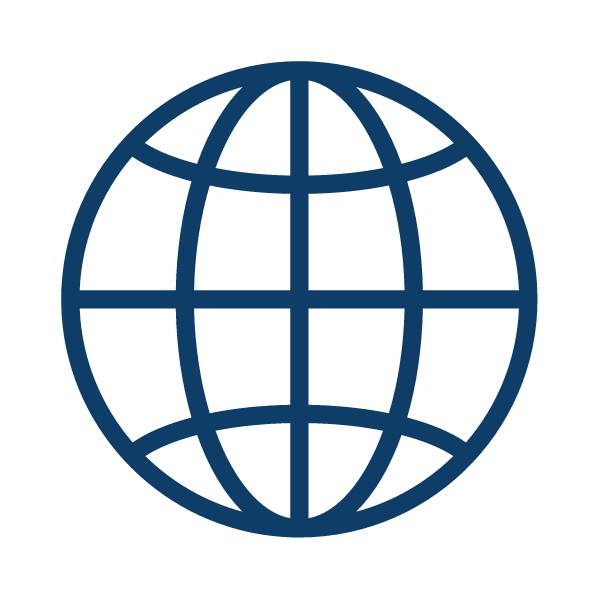 Online: Authorized Remote Users
Granting access to authorized remote users, our platform allows seamless management of ID card production by providing necessary information and resources.
Create Professional Card Layouts
Create stunning card layouts effortlessly using our intuitive Card Designer. Whether you prefer to upload your custom design or create one from scratch, our tool offers all the essential features you need to bring your vision to life.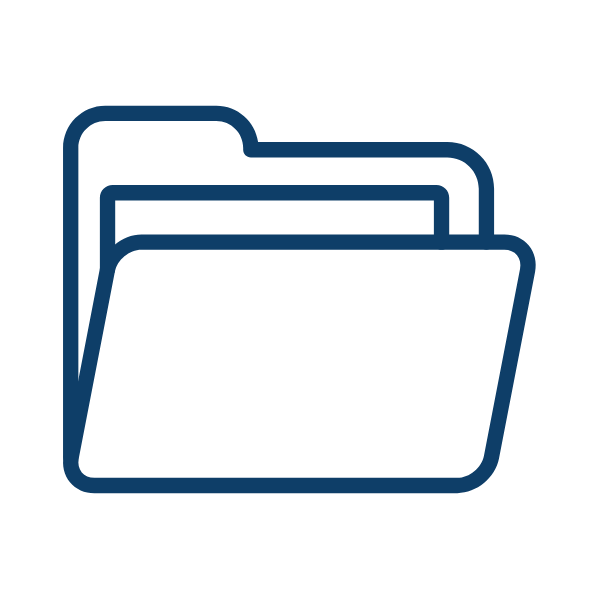 Manage Roles, Cards, and Data
Discover the power to manage your CardsOnline experience with ease. Our platform offers three default administrator roles, an operator role, and the option to define and add more roles. With simplified management tools, stay on top of your issued cards and card data.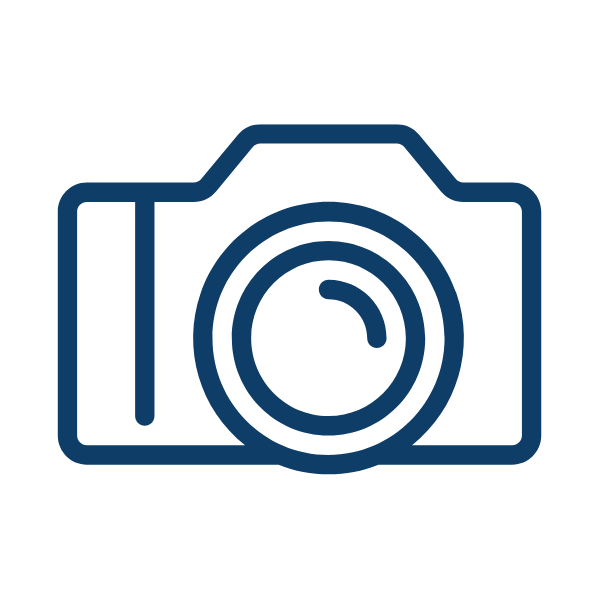 Capture Photos and Add Data
Easily snap and store photos with our versatile capture options - snap a quick pic with your webcam, upload an existing file, or use our IntelliTWAIN capture software for seamless auto-capture and auto-cropping functionality.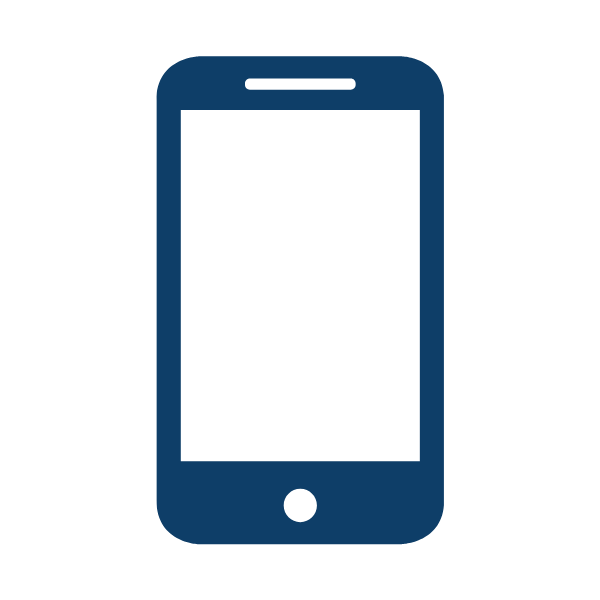 Smart Device Compatible
Whether you prefer using your trusty desktop computer, handy smartphone, or sleek tablet, CardsOnline is fully compatible with all your smart devices. You can design, produce, and manage your cards from anywhere and at any time, with ease and convenience at your fingertips.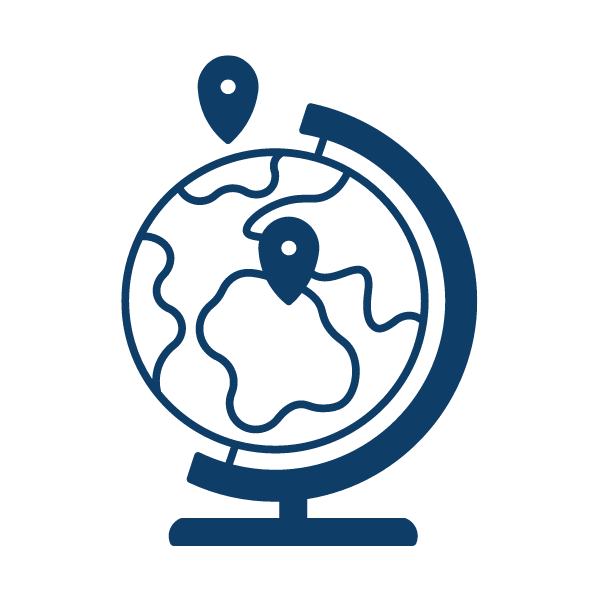 Supported Languages
English, Spanish, French, German, Swedish and Dutch
Save Your Data With Our Cloud Solution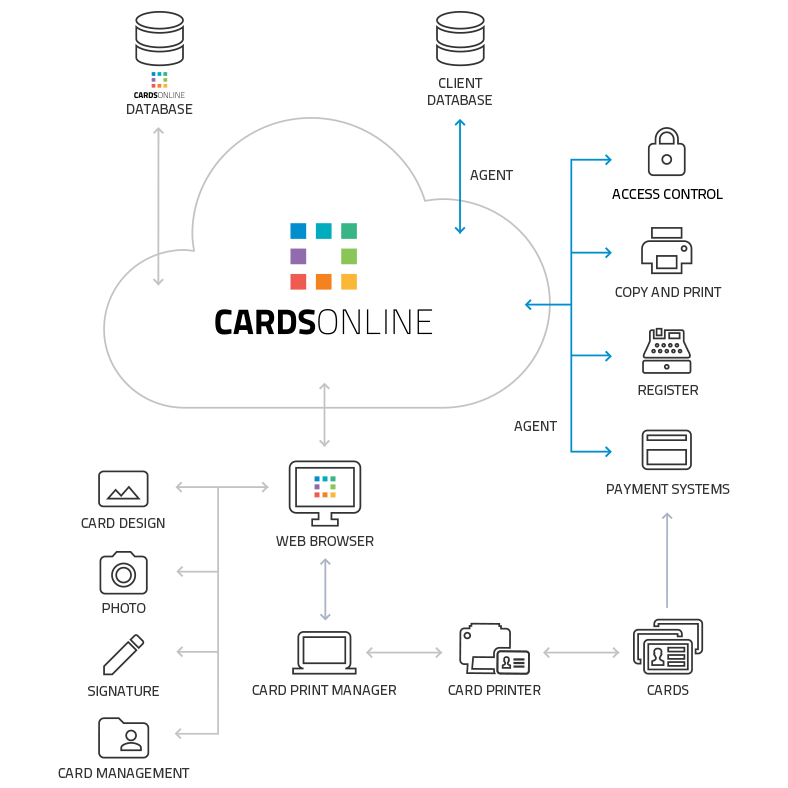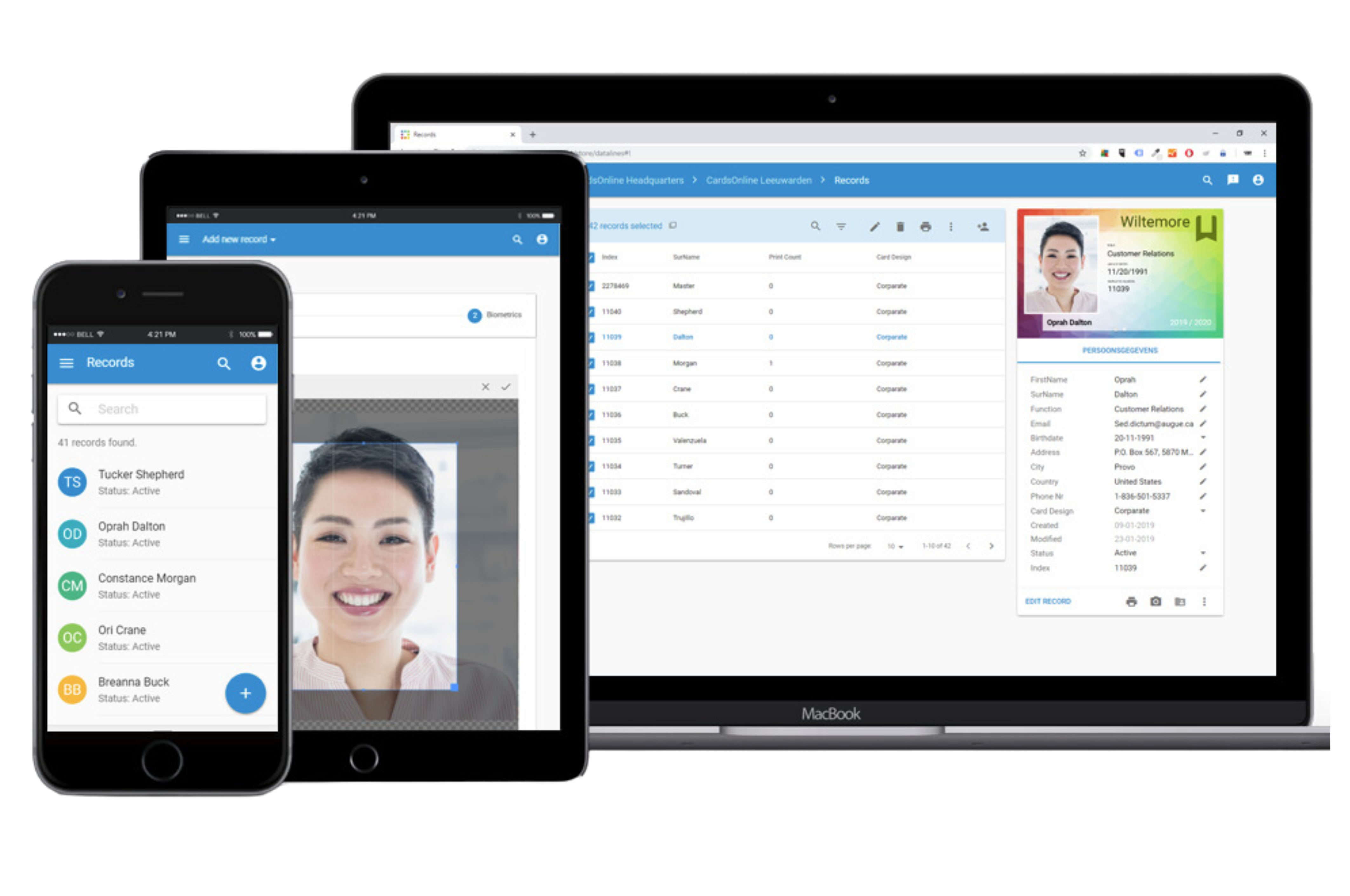 Say goodbye to outdated ID software and embrace the convenience of our CardsOnline cloud solution, revolutionizing the process by bringing it online. With a single streamlined system, you'll save precious time and money, simplifying your administration like never before.
Using only one system, all the functionalities save time and cost, simplifying your administration.

Log in and manage your IDs from any device, anywhere!

No licensing limitations or software to install and update.
Schedule automatic expiration, re-printing of cards, or manage lost cards by blocking them temporarily or permanently with just a few clicks.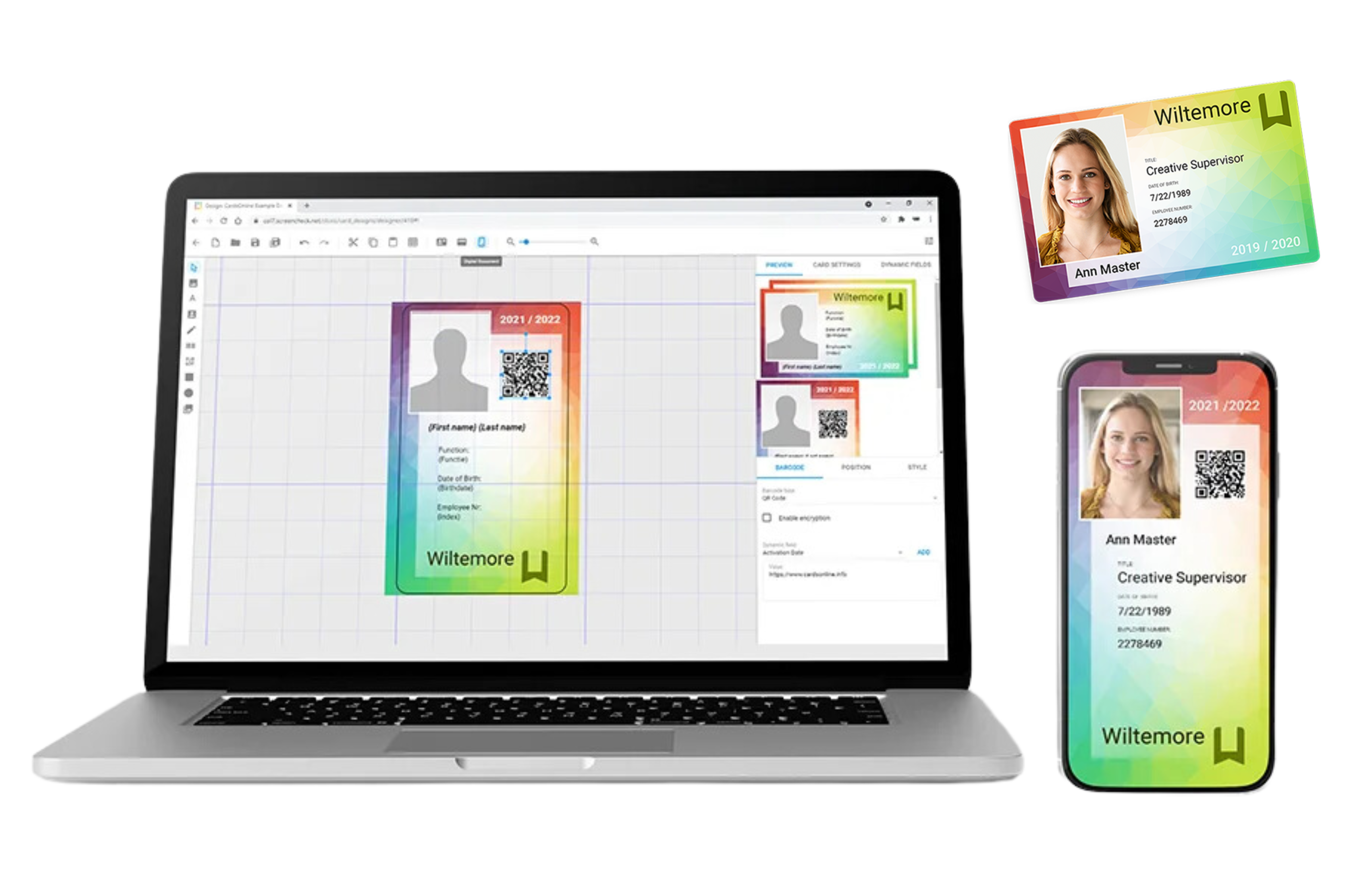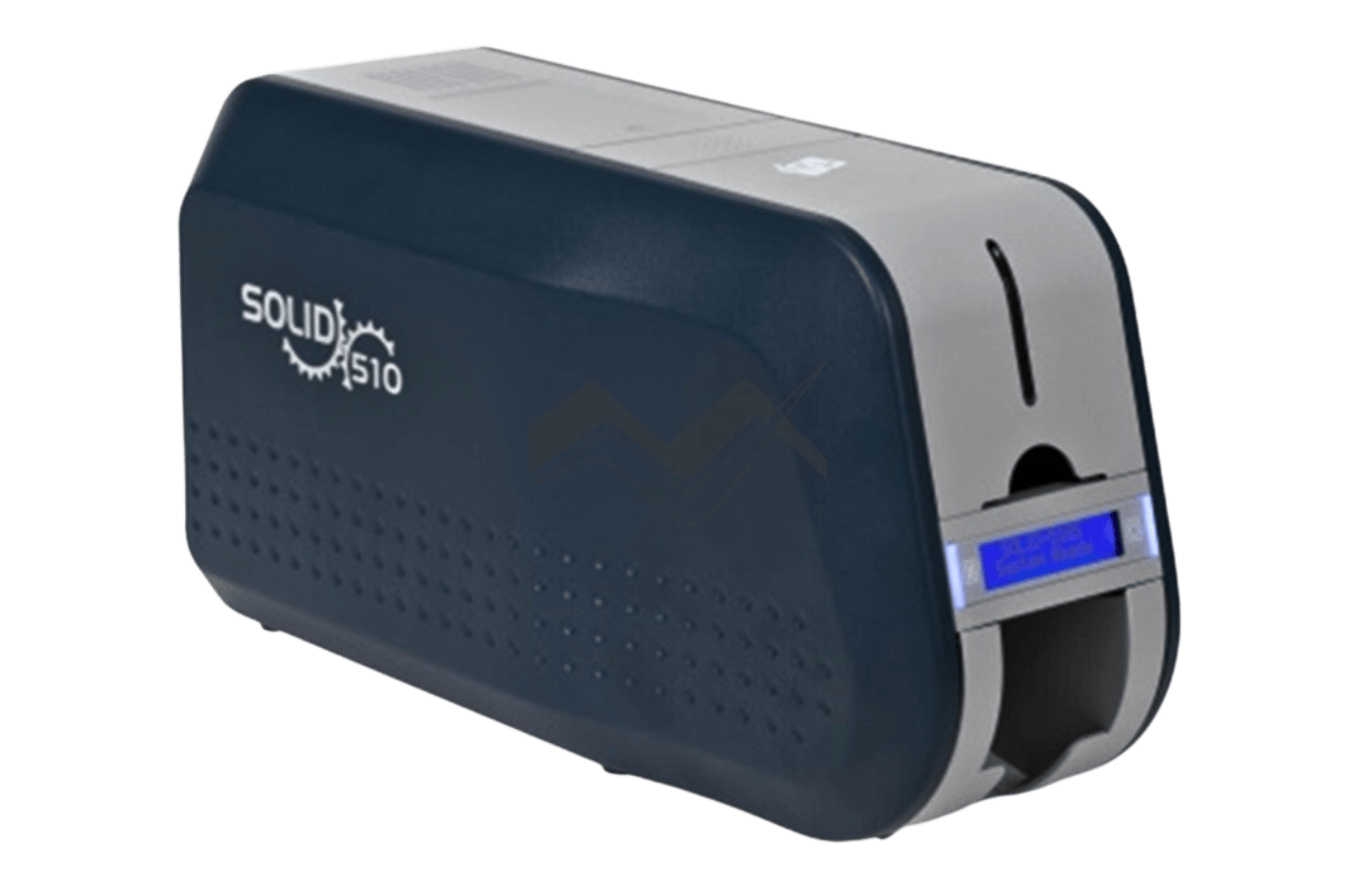 Install and Configure Card Print Manager for CARDSonline 7.0
CardsOnline 7: Printing cards with Card Print Manager
CardsOnline 7: Card Print Manager Setup
CardsOnline 7: Card Layout Designer Training
Precision Solid 510 Ribbon Change
Precision Solid 510 Cleaning
Request a Quote
Discover how efficient and affordable ID card-related activities and management can make a difference in your organization.
For more information, don't hesitate to get in touch with one of our education sales consultants at Solutionz, Inc., and schedule a demonstration of our CardsOnline system.